The Lightning Fund grant is now closed
Learn more about the selected projects for the 2023 Lightning Fund Artist Grant
ABOUT THE LIGHTNING FUND
LACE is thrilled to announce our third Lightning Fund open call, a regional regranting fund made possible by The Andy Warhol Foundation for the Visual Arts. The Lighting Fund is an annual grant for artists and artist-driven organizations, projects, and publications. In 2020 and 2021, the Lightning Fund provided emergency relief grants at $1,500 each for a total of 101 LA-based artists. 
In 2022, LACE will award 10 artist project grants in the amount of $6,000. Only applicants that are LA County residents, are at least 18 years of age, and are not currently enrolled in a college program, will be considered. 
GUIDELINES
Qualified applicant artists are required to live in Los Angeles County and maintain a visual arts practice. We have an expansive definition of visual art practice. In addition to more traditional forms such as drawing, painting, printmaking, sculpture, installation, and similar mediums, we are also open to artists practicing in film/video, new media, sound art, performance art, and social practice. Artists whose practices are firmly rooted in dance, theatre, music, or industry/feature filmmaking are not eligible to apply. We are open to innovation, experimentation, and risk-taking in the field and are supportive of diverse approaches to visual art making. Lightning Fund project submissions should be innovative and socially relevant, as well as accessible to the public outside of traditional museum or gallery settings. Awarded projects are not intended for presentation at LACE.
Please submit an application through the Submittable portal after creating an account. Applicants must include the following items in their application:
Artist Contact Information – artist teams are welcome to apply, but provide one person's information as the main contact. 

Web site and/or social media if available

Brief description about yourself and your artistic practice – include past project experience (300 word max)

Project Title (working title OK) and description of your proposed project – this can be a new project or a continuation of work in your practice. Include information about your timeline and collaborators, materials, location, and any needs you have to make the project happen. (500 word max)

Outline of how a $6,000 grant would be used to fund or offset costs for a project in process. Provide a budget breakdown if available. The majority of the project should be achievable with the Lightning Fund grant. Artists may pay themselves a fee from the award. (500 word max)

Submit 1-3 strong work samples  (images, video, audio, and/or links) that represent the project you are proposing for funding. Optional images can include:  audio, video, writing, links, supplemental materials, and/or related information. (Video 2 min max)
Applications will be reviewed by a panel of local cultural workers, artists, and members of the LACE Team. Panelists will evaluate applicants based on their proposals and active artistic practice. We encourage applications from artists whose communities are underrepresented in relationship to visual art opportunities, economies, and funding streams. Strong consideration will be given to Black, Indigenous, POC, elder, LGBTQ+, disabled, immuno-compromised, and immigrant artists. 
SELECTION CRITERIA
All proposals will be considered based on: 
Overall concept, vision, and innovation 

Relevance to a local social, cultural, and/or geographic context

Accessibility of the project to the public outside of a museum or gallery 

Capacity of the applicant to realize the project on time (within one year maximum) and within estimated budget

Potential impact on the local community, the arts and culture landscape, and/or the artist's growth
TIMELINE
Applications open Friday, September 2, 2022, at 12:00 PM PDT and close Friday, October 14, 2022, at 11:59 PM PST. This deadline is firm. Applicants will be notified of decisions and funds will be issued by early December 2022. For questions, please contact lightning@welcometolace.org.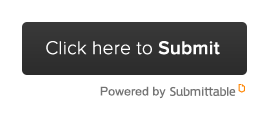 Panelists for 2023 Presentation Submissions
Ashley DeHoyos
Ashley DeHoyos, Curator, organizes a full range of visual, performing, and public arts programming at DiverseWorks. Her focus is on intersectional artists and speculative futures as they relate to history and the environment. Recent projects include; Overlapping Territories, Virginia Grise: Rasgos Asiaticos, online projects Visionary Futures, Sarah Dittrich: The Tender Interval, the performance Jefferson Pinder: Fire & Movement; the 2019 Bayou City Be All LGBTQ+ performance festival; and group exhibition Collective Presence. DeHoyos also manages the Diverse Discourse Lecture & Studio Visit Series and The Idea Fund, a regranting program funded by the Warhol Foundation. She received a BFA from Sam Houston State University (2013) and MFA in Curatorial Practice from Maryland Institute College of Art (2016).
Sandra de la Loza
Sandra de la Loza (b. 1968, Tovangaar/Los Angeles) is a second generation Angeleno whose roots reside in historic Los Angeles working-class barrios. De la Loza conducts deep research into the stories of this land and its people through walks, visits to archives, oral histories and participation in local community struggles.  Through immersive installations, video, photography, and public artworks, her work investigates the under layers of our present environmental and social landscapes as a means to decolonize, heal from historic and systemic violence and create circles that enable liberated social relationships to happen. De la Loza is an Assistant Professor in Chican/x Studies at Cal State Northridge. From 2019-2022, she served as a Creative Strategist with the LA County Department of Parks and Recreation through the Creative Strategist-Artist in Residence Program led by the Los Angeles County Department of Arts and Culture. Current exhibitions include: Undoing Time: Histories of Art and Incarceration at the Berkeley Art Museum.
Nora N. Khan
Nora N. Khan is a curator, editor, and writer of criticism on digital visual culture, the politics of software, and philosophy of emerging technology. She is the Executive Director of Project X for Art and Criticism, publishing X-TRA Contemporary Art Journal in Los Angeles. She is also the next Curator for the next Biennale de L'Image en Mouvement in 2023, with Andrea Bellini, hosted by Centre d'Art Contemporain Genève. In 2020, she curated Manual Override at The Shed, featuring Sondra Perry, Morehshin Allahyari, Lynn Hershman Leeson, Simon Fujiwara, and Martine Syms. 
Khan's short books are Seeing, Naming, Knowing (Brooklyn Rail) on the logic of machine vision, and Fear Indexing the X-Files (Primary Information), co-written with Steven Warwick. Forthcoming are No Context: AI Art, Machine Learning, and the Stakes for Art Criticism (Lund Humphries), The Artificial and the Real (Art Metropole), and a hybrid memoir about criticism from Strange Attractor Press. She frequently publishes in publications like Artforum and Art in America, and has written commissioned essays for major exhibitions at Serpentine Galleries, Chisenhale Gallery, and the Venice Biennale. Her practice extends to a wide span of artistic collaborations, producing scripts, librettos, films, and a tiny house (in A Wild-Ass Beyond: Apocalypse RN, with Sondra Perry, American Artist, and Caitlin Cherry at Performance Space, New York). 
Her writing has been honored by a Critical Writing Grant given through the Visual Arts Foundation and the Crossed Purposes Foundation and a Thoma Foundation Arts Writing Award in Digital Art, and supported by residencies at La Becque and Eyebeam. She has served as editor of Topical Cream, HOLO, and was a longtime editor at Rhizome. From 2018-2021, she was a professor at Rhode Island School of Design, in Digital + Media, teaching artists' writing, technological criticism, and critical theory and artistic research. She studied literature and fiction writing at Harvard and the Iowa Writers' Workshop. 
SUPPORTERS
The Lightning Fund is administered with lead support from the Andy Warhol Foundation for the Visual Arts as part of the Regional Regranting Network of the Andy Warhol Foundation for the Visual Arts.
LACE recognizes our local partners who share the Lightning Fund opportunity with artists in their communities.
ABOUT THE WARHOL REGIONAL REGRANTING PROGRAM
The Regional Re-granting Program was established in 2007 to recognize and support the movement of independently organized, public-facing, artist-centered activity that animates local and regional art scenes but that lies beyond the reach of traditional funding sources. The program is administered by non-profit visual art centers across the United States that work in partnership with the Foundation to fund artists' experimental projects and collaborative undertakings.
Since its inception, the Regional Re-granting Program has grown steadily, adding new cities and regions to its national network each year. When COVID-19 hit and it became clear that artists needed a different kind of support, the Foundation's Board authorized a programmatic pivot; the existing 16 partners in the Regional Re-granting Program swiftly set up COVID-19 emergency relief funds to help artists cover basic living/medical/child-care expenses. Since April 2020, the Foundation's original 16 Regional Re-granting partners have disbursed over $1 million in emergency grants. When the pandemic entered its 8th month, the Foundation doubled the number of re-granting partners in its network; 16 new programs provided emergency funds to artists in their regions while many of the original 16 programs have already begun a second round of emergency grants.