The Lightning Fund is extending its application to Wednesday, October 11, 2023 at 11:59 PM PT.  Apply via Submittable.
ABOUT THE LIGHTNING FUND
LACE is thrilled to announce our fourth Lightning Fund open call, a regional regranting fund made possible by The Andy Warhol Foundation for the Visual Arts. The Lighting Fund is an annual grant for artists and artist-driven organizations, projects, and publications. In 2020 and 2021, the Lightning Fund provided emergency relief grants at $1,500 each for a total of 101 LA-based artists. In 2022, the Fund pivoted to supporting artist projects.
This year, LACE will award 10 artist project grants in the amount of $6,000. Only applicants that are LA County residents, are at least 18 years of age, and are not currently enrolled in a college program, will be considered. One additional mid or late-career artist will be selected from the pool of Lightning Fund applicants to receive the Jacki Apple Award in Performance and Artist Projects.
Learn more about the selected projects for the 2023 Lightning Fund Artist Grant
GUIDELINES
Qualified applicant artists are required to live in Los Angeles County and maintain a visual arts practice. We have an expansive definition of visual art practice. In addition to more traditional forms such as drawing, painting, printmaking, sculpture, installation, and similar mediums, we are also open to artists practicing in film/video, new media, sound art, performance art, and social practice. Artists whose practices are firmly rooted in dance, theatre, music, or industry/feature filmmaking are not eligible to apply. We are open to innovation, experimentation, and risk-taking in the field and are supportive of diverse approaches to visual art making. Lightning Fund project submissions should be innovative and socially relevant, as well as accessible to the public outside of traditional museum or gallery settings. Awarded projects are not intended for presentation at LACE.
Please submit an application through the Submittable portal after creating an account. Applicants must include the following items in their application:
Artist Contact Information – artist teams are welcome to apply, but provide one person's information as the main contact. 

Web site and/or social media if available

Brief description about yourself and your artistic practice – include past project experience (300 word max)

Project Title (working title OK) and description of your proposed project – this can be a new project or a continuation of work in your practice. Include information about your timeline and collaborators, materials, location, and any needs you have to make the project happen. (500 word max)

Outline of how a $6,000 grant would be used to fund or offset costs for a project in process. Provide a budget breakdown if available. The majority of the project should be achievable with the Lightning Fund grant. Artists may pay themselves a fee from the award. (500 word max)

Submit 1-3 strong work samples  (images, video, audio, and/or links) that represent the project you are proposing for funding. Optional images can include:  audio, video, writing, links, supplemental materials, and/or related information. (Video 2 min max)
Applications will be reviewed by a panel of local cultural workers, artists, and members of the LACE Team. Panelists will evaluate applicants based on their proposals and active artistic practice. We encourage applications from artists whose communities are underrepresented in relationship to visual art opportunities, economies, and funding streams. Strong consideration will be given to Black, Indigenous, POC, elder, LGBTQ+, disabled, immuno-compromised, and immigrant artists. 
SELECTION CRITERIA
All proposals will be considered based on: 
Overall concept, vision, and innovation 

Relevance to a local social, cultural, and/or geographic context

Accessibility of the project to the public outside of a museum or gallery 

Capacity of the applicant to realize the project on time (within one year maximum) and within estimated budget

Potential impact on the local community, the arts and culture landscape, and/or the artist's growth
TIMELINE
Applications open Wednesday, August 23, 2023 at 12:00 PM PDT and close Wednesday, October 4, 2023, at 11:59 PM PST. This deadline is firm. Applicants will be notified of decisions and funds will be issued by early December 2023. For questions, please contact lightning@welcometolace.org.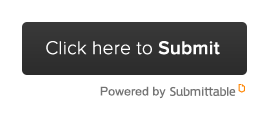 Photo by Sophia Alvarado.
LACE is thrilled to announce a new annual artist award: The Jacki Apple Award in Performance and Artist Projects!
The Jacki Apple fund was established as her legacy project to give back to the Los Angeles Art Community she championed since the early 80's in her writing, teaching, radio shows, and artist practice.
This award supports one LA-based artist with a $10,000 grant for work resulting in performance, media, exhibition, and/or publication within one year of the award. One artist will be selected through the Lightning Fund application process for this honor. Refer to the Lightning Fund requirements for eligibility. The artist selected this year for the Jacki Apple Award will have the added requirement of being a mid or late-career artist. No additional application is required to be considered for this award.

The Lightning Fund is extending its application to October 11, 2023 at 11:59 PM PT. Apply via Submittable.
ABOUT JACKI APPLE (1941-2022)
Jacki was an artist, an educator, a critic, an expert on performance art, and a beloved LA art world figure. Her collection of essays, Performance/Media/Art/Culture: Selected Essays 1983-2018 edited by Marina LaPalma (Intellect 2019) was celebrated in 2019 at LACE with a book launch and conversation with John Fleck. More about Jacki's life and work can be found in her obituary in Artillery.
ABOUT THE JACKI APPLE FUND
The Jacki Apple Fund was established by her sister, publisher/educator Marjorie Bank, working with performer/writer/educator Jeff McMahon, performer/producer/educator/curator Deborah Oliver, and diplomat/editor Stuart Jackson-Hughes, as her legacy project to give back to the Los Angeles Art Community she championed since the early 80's in her writing, teaching, radio shows and artist practice. Matching efforts are established in New York and New York City artists may check for information in 2024 about the Jacki Apple award administered by Franklin Furnace.
Panelists for 2024 Presentation Submissions
Soo Kim
Soo Kim's work has been the subject of solo exhibitions at Anat Ebgi gallery, Los Angeles; Angles gallery, Los Angeles; Sandroni Rey gallery, Los Angeles; Julie Saul gallery, New York; The Pasadena Museum of California Art; and the Pomona College Museum of Art.
Her work has been included in group exhibitions at the Getty Center, Los Angeles; The 2002 Gwangju Biennale, Korea; Weatherspoon Art Museum, North Carolina; the Orange County Museum of Art; Architecture and Design Museum, Los Angeles; Art Sonje, Korea; Islip Art Museum, New York; the Museum of Photographic Arts, San Diego; Susan Hobbs Gallery, Toronto; Frances Lehman Loeb Art Center at Vassar College, New York; Seoul Museum of Art, Korea; and the Honolulu Museum of Art, among others.
Kim's work is in public collections, including The Getty Center, The Broad Foundation, The Albright-Knox Art Gallery, the Los Angeles County Museum of Art, Museum of Photographic Arts, San Diego, North Carolina Museum of Art, and The Escalette Collection of Art, Chapman University.
Kim's public project for LA Metro's Purple Line subway station will open in 2024. She is a Visual Artist in Community fellow for the El Segundo Cultural Development Program for 2022-2023. A monograph of her work, A Week Inside Two Days, was published in 2018.
Claude Smith
Claude Smith is an arts professional based in Albuquerque, NM. He previously served as Operations Director at 516 ARTS and during his tenure, worked extensively to support artists and exhibition production since 2010. From 2016-2023 he managed the Fulcrum Fund, a partner in the regional regranting program of the Andy Warhol Foundation for the Visual Arts where he managed the distribution of over $725,000 in financial support to more than 300 New Mexico-based artists. Previous curatorial projects at 516 ARTS include 21st Century Cyphers (2019); Karl Hofmann: In the Balance (2017); Off the Charts and Beau Carey: Rise (both 2015). He has written essays and articles for various publications including the New American Paintings blog, Edible New Mexico and Arid Journal among others. He holds bachelor degrees in art history and biology from the University of New Mexico and currently works for the state of New Mexico in the Department of Cultural Affairs in Santa Fe.
Joseph Valencia
Joseph Valencia is a museum curator, educator, and writer. He is Curator of Exhibitions at the Vincent Price Art Museum at East Los Angeles College, where he organizes several contemporary art and historical exhibitions annually and supports the work of living artists through art acquisitions, commissioned projects, digital initiatives, and public programs. His recent group exhibitions include Sonic Terrains in Latinx Art (2022), Liberate the Bar! Queer Nightlife, Activism, and Spacemaking (2019), and Tastemakers & Earthshakers: Notes from Los Angeles Youth Culture, 1943-2016 (2016). He also served on the curatorial team for Laura Aguilar: Show and Tell (2017-2021), the critically-acclaimed exhibition of the Chicana photographer that traveled nationally. He is a contributor to Aperture, ARTFORUM, Contemporary Art Review Los Angeles, and KCET Artbound, and he has taught art history and museum studies at colleges and universities across Southern California. He holds a MA in Curatorial Practice from USC and a BA in Art History from California State University, Fullerton. 
SUPPORTERS
The Lightning Fund is administered with lead support from the Andy Warhol Foundation for the Visual Arts as part of the Regional Regranting Network of the Andy Warhol Foundation for the Visual Arts.
LACE recognizes our local partners who share the Lightning Fund opportunity with artists in their communities.
ABOUT THE WARHOL REGIONAL REGRANTING PROGRAM
The Regional Re-granting Program was established in 2007 to recognize and support the movement of independently organized, public-facing, artist-centered activity that animates local and regional art scenes but that lies beyond the reach of traditional funding sources. The program is administered by non-profit visual art centers across the United States that work in partnership with the Foundation to fund artists' experimental projects and collaborative undertakings.
Since its inception, the Regional Re-granting Program has grown steadily, adding new cities and regions to its national network each year. When COVID-19 hit and it became clear that artists needed a different kind of support, the Foundation's Board authorized a programmatic pivot; the existing 16 partners in the Regional Re-granting Program swiftly set up COVID-19 emergency relief funds to help artists cover basic living/medical/child-care expenses. Since April 2020, the Foundation's original 16 Regional Re-granting partners have disbursed over $1 million in emergency grants. When the pandemic entered its 8th month, the Foundation doubled the number of re-granting partners in its network; 16 new programs provided emergency funds to artists in their regions while many of the original 16 programs have already begun a second round of emergency grants.